Triple Eccentricity Design Features: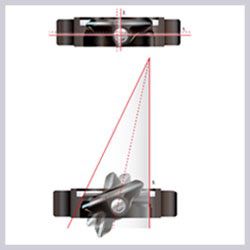 The stem is offset on both the X (1)and Y (2) axis of the valve's center line.
This produces a cam一like motion. The third offset (3) consists of an
inclined conical profile machined into the valve sealing surface.
This allows rotary engagement and disengagement of the seat and
seal ring without interference. All rubbing between seat and seal ring
is thereby eliminated. Once the seat and seal ring are fully engaged
torque is applied in order to create a bi一directional, zero leakage,
metal-to一metal seal. For this reason, triple offset valves are often
defined as "torque" seated rather than"position" seated as in the
case of resilient or high performance products.
Multi-layer Disc Sealing Ring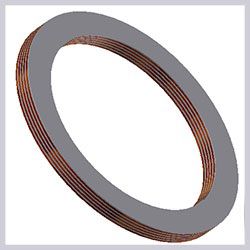 Multi-layer disc sealing ring adopts ss304 and graphite laminated,
sealing by the inside graphite, applied for low and middle pressure,
as recycle water, swage treatment, city building, etc.